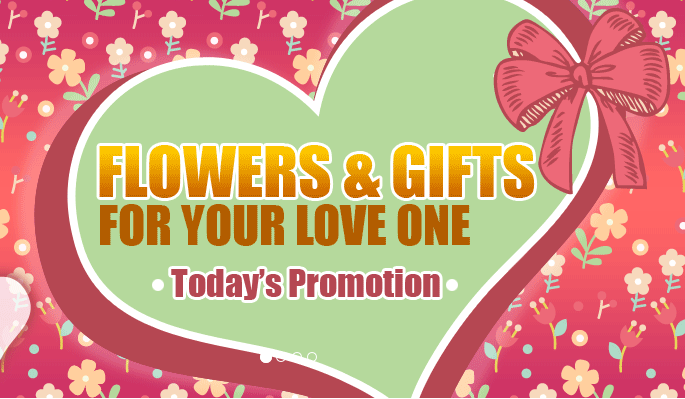 Malaysia Florist Online
We are Malaysia Florist based in Kuala Lumpur that provides online ordering and flower delivery . At Bloom.com.my, you may find our wide range of product selection for all occasion such as Birthday, Valentine's Day, Mother's Day, Father's Day, Christmas and Anniversary Day.
At Bloom.com.my, you may experience hassle free on your floral and gifting needs. Just browse through our products and purchase online, we will help you to do the rest. We have a team of delivery staff to ensure your order will be deliver to your recipient. Our delivery coverage all the states in Malaysia (Home, Office, Shop, Hospital…).
We make your special moments more memorable with our hand-crafted fresh flower bouquets. We have all kinds of hand-crafted bouquets, flower baskets, trendy and latest style of flowers arrangement – Korea Style and graduation flowers & gifts design especially for your special occasion celebration and romantic moments.
Flowers Stand For Condolences
For centuries across countless cultures and beliefs, flowers have served as the way to convey feelings in many occasions. Flowers are a common and appropriate gift to bring to a funeral to show respect for both the bereaved and the deceased, and presenting flowers such as white lilies and roses that symbolise peace or purity is often the best way to express your sympathy and condolences during these sombre moments with as few words as necessary. Offering the right choice of flowers does not only show sensitivity and thoughtful consideration, but also offer comfort and consolation for those who are grieving.
From a well-arranged bouquet to flower stands to even just a single stalk, we have all the choices available for you to choose from. With our flowers and designs, you should have no problem in coming up with a gift that is appropriate for any personage, ceremony, and budget. May God bless those who are grieving with peace and comfort.
Flowers Stand For Opening Ceremony
It doesn't matter whether it is from a friend or another business associate – flower stands are always welcome when businesses open their doors for the very first time.
In addition to being congratulatory offerings that brings colour to the occasion, a colourful flower stand also serves as an effective eye-catching ornament that informs the public of the opening and draws curious crowds into the establishment. Having a good number of flower stands for an opening ceremony also shows the amount of support and affiliates the business has, reflecting upon the establishment's standing and reliability in its community and neighbourhood.
Feel free to browse through our wide selection of products. In Bloom.com.my, we are Kuala Lumpur florist that promise to delivery the possible best service and price.