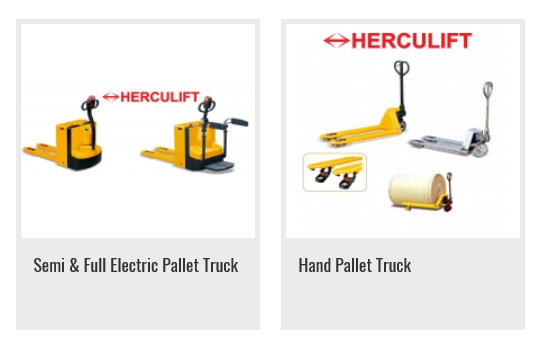 Hand Pallet Jack Supplier
PumpUp Pte Ltd was established in 1998 as an supplier of  pallet jack /pallet truck Malaysia . With more than 15 years of experience in these fields, and understanding customers' requirements, we strive to be ahead of the competition in this industry by constantly improving our services and also developing the best available technology of products in order to serve the local market.
A pallet jack, also known as pallet truck, is a tool used to lift and move pallet. Pallet jacks are the most basic form of a forklift and are intended to move pallet within a warehouse.  In General, there are 2 form of pallet jack :  Electronic pallet jack or hand pallet jack
Hand Pallet Jack is a manual pallet jack. Meaning that it has no motor that's used to moved stacks of boxes while they're on pallets you must push pull and move the handle up and down to raise and lower the stacks of freight etc. It requiring extra labor on the part of the operator.
While Electric Pallet Jack have motors that turn the wheels and lift and lower the forks that make moving the cargo/pallet easier.
If you are looking reliable hand pallet truck or electric pallet truck in Malaysia, please visit http://pumpup.com.my/