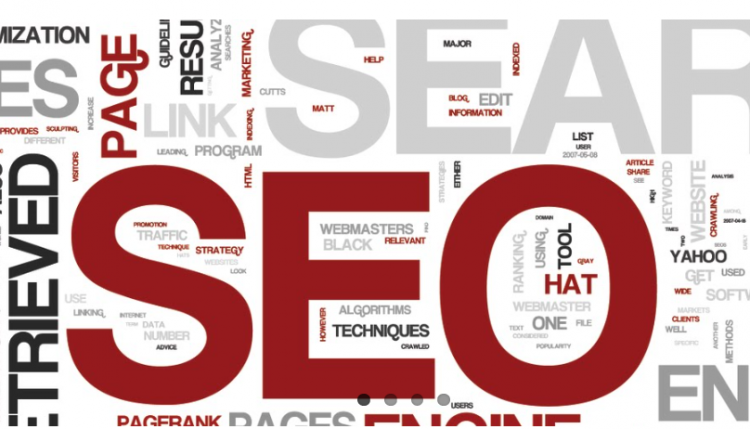 How To Choose Best SEO Company In Malaysia?
1. What is SEO ?
SEO stands for "Search Engine Optimization". It is the process of optimize a website to get higher ranking in Search Engine.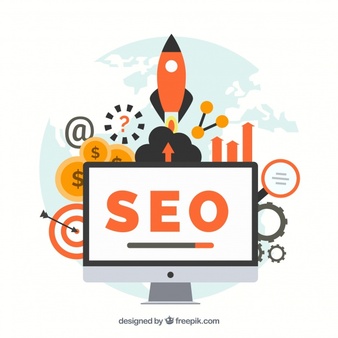 2. How SEO Looks Like ?
SEO is similar to Google Ads (a.k.a Google Adwords) , with the objective to target the audiences who are interested in your products/services by typing the keywords in the search field. In the below screen capture, when someone type "team building Malaysia", Google will display the Ads first, follow by the natural search results. These natural search results are done by "SEO". In other words, if you want your website appear on top of search engines, you either have to choose Google Ads , or SEO, or both.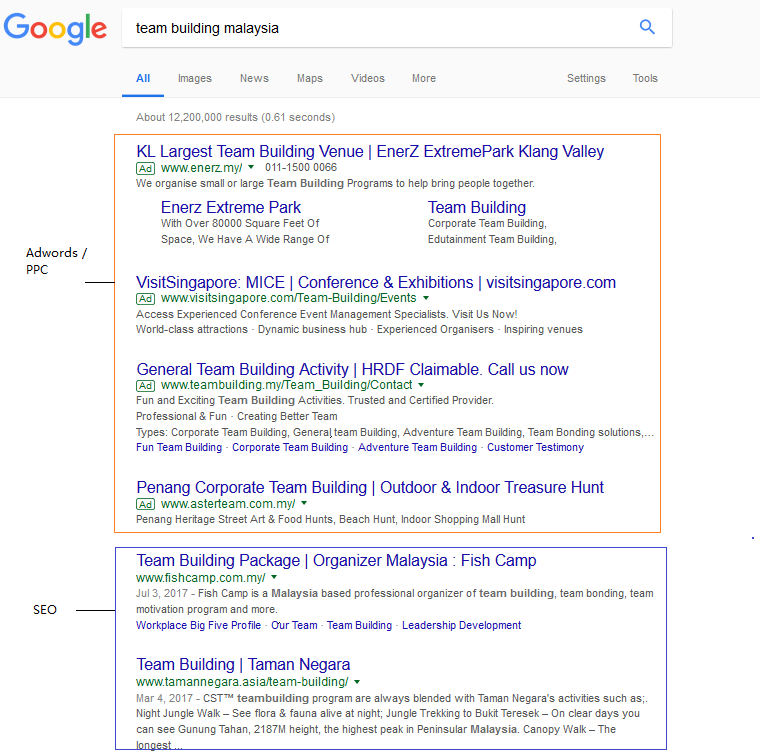 3. Does All SEO Companies / SEO Vendor In Malaysia Offer The Same Service ?
Not really. Some Malaysia SEO companies/ vendors may only have little knowledge on SEO, i.e. Optimize for title tag, meta tag and backlinks, that's all. So it is important to compare the Services offered by the Malaysia SEO companies/ vendors.


4. How To Choose The Best SEO Company In Malaysia ?

1. Proven Track Record – First of all, you need to check how long has been the company established ? Any case study to refer ? Any experiences on implementing SEO in the similar industry like yours ?

2. Target Popular And Accurate Keywords – When checking back the track record, please look at what are the keywords they target for clients. For example, a company who run business on printing and supplying t-shirt in Kuala Lumpur, shall target keywords like "T-shirt Supplier" , "T-shirt Printing Kuala Lumpur" etc.. The targeted keywords shall be not too broad and not too narrow.

3. Use Ethical SEO Technique To Optimize Your Website – Google hate spam and always emphasize "don't be evil". So it is important for any SEO company in Malaysia practice SEO by following Google SEO guide.

4. Provide Money Back Guarantee If Fail To Rank – SEO is not cheap. Usually it cost RM 500/month to RM 3,000/month in Malaysia. If your website is not able to rank on top in search engines, you are wasting your money and time. To protect consumer interest, the SEO company shall provide you money back guarantee if none of the keywords rank.


5. Why Choose Maximus As Your SEO Company In Malaysia ?
1. Maximus is a pioneer in Malaysia SEO since year 2003, and it is one of the leading SEO company located in Kuala Lumpur, Malaysia

2. Maximus has done more than 300 SEO cases, optimize more than thousands of keywords and achieve more than 90% successfully rate.

3. Maximus follows Google SEO guide and always work in-line with Google latest SEO algorithms. Maximus is also an experienced web design company Malaysia that have know-how to make your website SEO friendly.

4. And Yes, Maximus provide Money Back Guarantee if none of the keywords rank.

So if you are looking for reliable SEO services Malaysia, Maximus is your choice.