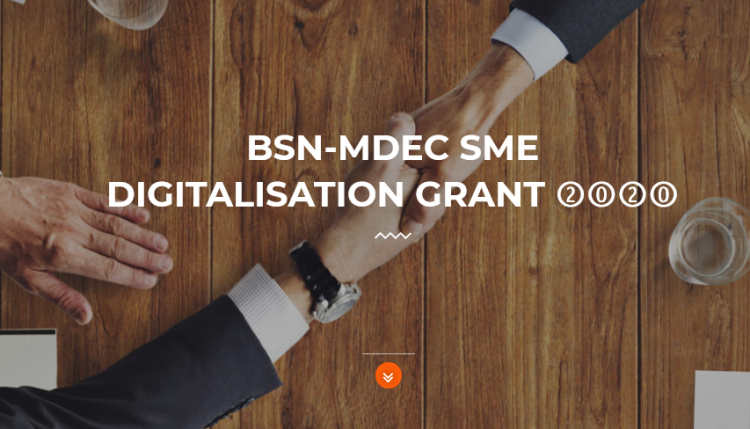 SME Digitalisation Grant Malaysia 2020
Date : 12-Oct-2020
Maximus System Solutions,  an established SEO services and Web Design Company in Malaysia since 2003, was approved by the MDEC ( Malaysia Digital Economy Corporation Sdn Bhd ) as a TSP (Technology Service Provider) for SME Digitalisation Grant Malaysia 2020.
Under this , the SME (who are qualified) is eligible to apply the grant for digitalisation services, such as Google Ads, Search Engine Optimization and Web Design. Maximus is one of the services provider to provide such services and help the SME to apply the grant.
The grant is in "matching grant" form, meaning that the SME need to pay 50%, the government will pay 50% too, up to maximum of RM 5,000 for the SEO, Web Design and Google Ads  services that Maximus provides.
Below are the criteria that SME need to fulfill in order to apply the grant :
At least 60% Malaysian-owned
Registered under the relevant laws of Malaysia
Has been in operation for at least 1 year
Minimum annual sales turnover of RM100,000 for companies in operation for 1 year
Minimum annual sales turnover of RM50,000 in the preceding two consecutive years for companies in operation for more than 2 years
For those SME who are interested to apply the grant for Google Ads, Web Design And SEO services, kindly visit : https://www.maximus.com.my/mdec-bsn-sme-grant.php